Did you know that one of the largest running relay races in the United States takes place just up the road in the Blue Ridge Mountains? It is called The Blue Ridge Relay, and this year I had the opportunity to participate by running with a group from Augusta, GA.
I really did not know what was involved when I said yes, but the idea of going to the mountains in early September sounded great.  I fell in love with the Blue Ridge mountains while attending school at Appalachian State University in Boone, NC, so any excuse I can find to go back is always welcome. 
Having no clue what the relay race involved, you can imagine my surprise when I was told that our team of 11 runners would be running 208 miles from Grayson Highlands State Park, VA to Asheville, NC through the mountains.  The experience ended up being full of twists and turns and like most adventures it came with many life lessons!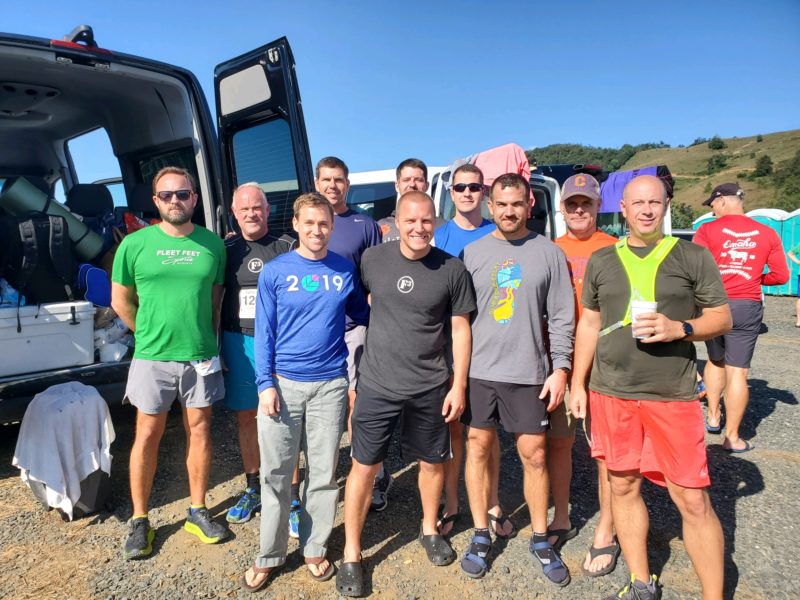 Lessons from the Blue Ridge Relay
Stay focused on your own goals not others – Our team finished the relay in 31.5 hours, some teams took 38 hours to finish, and the fastest team finished in 19.5 hours. Everyone's journey through life is different, you will be happiest when you are focused on your journey. Our team had a blast running our race, not trying to keep up with those around us!
Surround yourself with a great team of trusted advisors and show up on time

– We passed a wristband off at each exchange point.  When you started running your leg (which was between two and ten miles long), you trusted that your team member would be ready when you finished your leg. Each smooth exchange helped build trust among our team, and confirmed everyone was pulling their weight to reach our goal.  Although our legs were tired at the finish, our team was mentally stronger having worked together as a team. None of us could have completed the race alone!
Pace yourself – My last leg was 6.5 miles, 1,400 feet up a mountain.  I was nervous that I would burn out. Much to my surprise, even the best runners were walking parts of the mountain with me.  As we were walking, one runner turned and said, "Last year I ran this same leg. I tried to run the entire thing and at 3.5 miles my legs gave out, it was miserable" We are all in different phases of life, do not rush through one phase or make it miserable just to reach the next phase! 
Be prepared by planning ahead – The amount of planning that went into this relay was truly amazing on all levels.  The race organizers coordinated with multiples states, counties, and cities to get approvals.  They organized 36 exchange points staffed with volunteers from local churches, schools, and communities.  Each team (over 200) had to coordinate van rentals, food, gas, and drivers. Each runner (over 2,000) had to have safety vests and lights for running at night.  The planning was impressive. As a financial planner, it was exciting watching it all fall into place. It is hard to reach any finish line without planning ahead!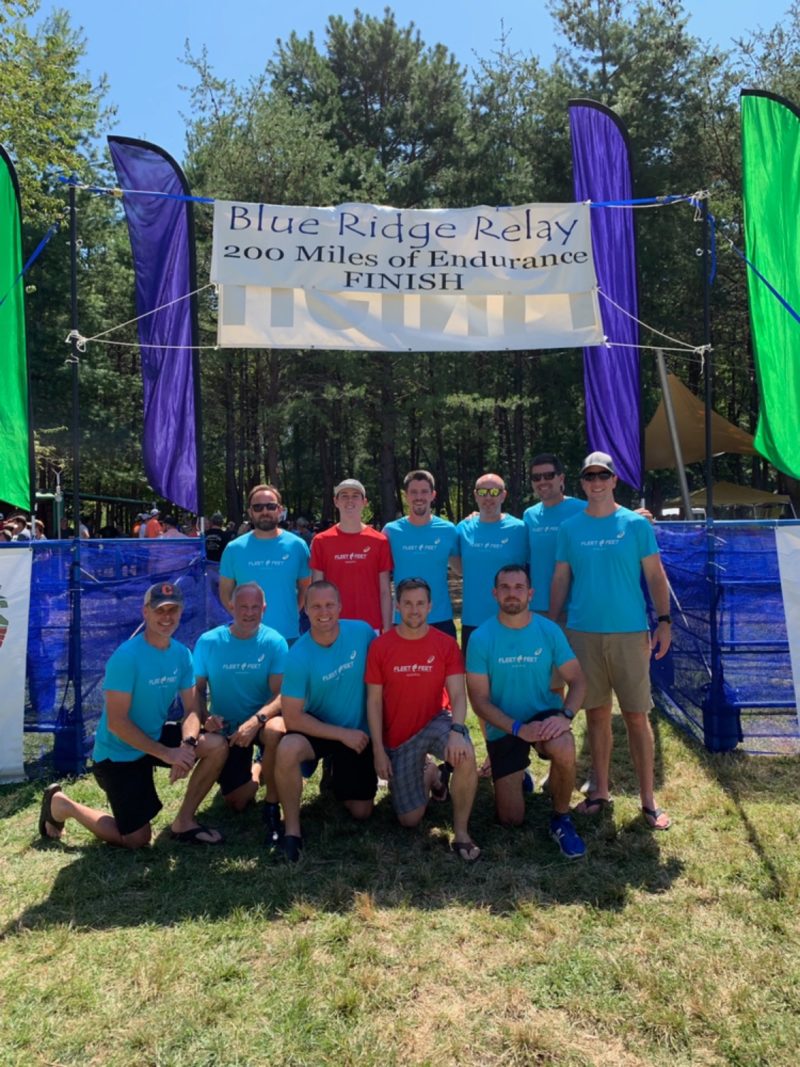 Reaching the finish line as a team felt great.  We pushed our limits, encountered unexpected challenges, and navigated the forks in the road together.  As a financial planner, the relay race reminded me of our clients' stories and journeys through life. Everyone of our clients has a different situation, each leg of the race looks a little different, each client has a different pace.  However, the most important thing for all our clients is to make sure that they enjoy the race!
Thanks for reading!